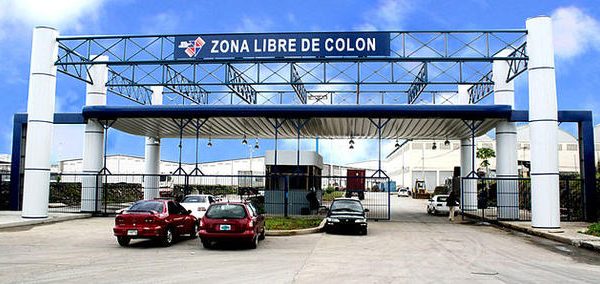 COLON FREE PORT IS LOOKING FOR COMPANIES
Promotion of the Colon Free Port regime will intensify next year, with tax incentives being offered to companies that settle in the commercial zone located on the Caribbean coast of Panama.
The objective of the law that already allows companies to set up in the 16 streets of the city of Colon, exonerating themselves from the payment of certain taxes, is to reactivate an area which in recent years has failed to take off, despite being one of the main doors of entry and exit of cargo and people on board ships and cruise ships.
Prensa.com reports that "…The recently released master plan for Colon Free Port (Colón Puerto Libre or CLP in Spanish) includes commercial, hotel and restaurant distribution, provisions for the preservation of historic infrastructure and other components of the project, which is being prepared by the British consulting firm Atkins."
"… According to the amendments approved to Law 29 of November 30, 1992, which adopted the CPL system, investors will receive tax benefits similar to those that were promulgated for the renovation of the Old Town of Panama City. These include exemption from import taxes on equipment and materials used in construction …"
So far there are 25 companies that have registered to access the benefits offered by CPL, of which 16 are commercial investors and 9 are in the infrastructure area.
Source: CentralAmericaData.com. Monday, December 11, 2017
Aspen Global Group Limited can assist in the formation and establishment of legally compliant Panama business companies to take advantage of the multiple opportunities this new wave of growth in Panama brings. Aspen also provides legal support as well as local accounting and taxation assistance. Other major infrastructural projects are expected such as the development of a vehicle logistics platform in Arraijan, Panama; and the construction of a railroad that shall carry freight and passengers connecting Panama City and Costa Rica. Furthermore, the Ministry of Industry & Commerce of Panama stated that 6 new foreign companies have established their regional headquarters in the country confirming Panama's competitive advantages because of its location. The companies are: Athens PVT Limited, Elite Flower Group; Gruenthal Pharma GmhH & Co. Kommanditgesellschaft; Svitzer; Ernst & Young; and Grupo Roble. These companies establish in Panama under special arrangement and licensing for Regional or Multinational Companies' Headquarters. To learn more about MHQ companies, follow the government link: http://sem.mici.gob.pa/en/beneficios.php or write lourdes@aspenoffshore.com.
Photo: Administración de la Zona Libre de Colón