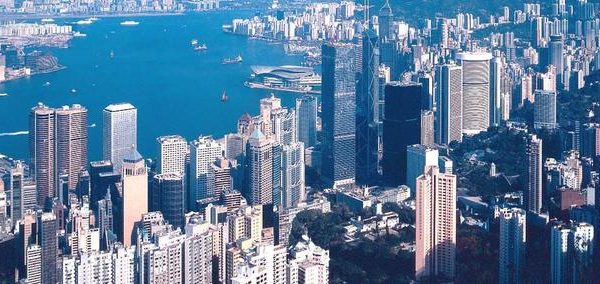 EU UPDATES TAX HEAVEN BLACKLIST OF NON-COOPERATIVE TAX JURISDICTIONS: HONG KONG IS DE-LISTED AS A RESULT OF SUCCESSFUL DELIVERY OF REFORMS
On 12 March 2019, EU finance ministers updated the EU's list of non-cooperative tax jurisdictions otherwise also known as the EU tax havens blacklist. As Hong Kong businesses will recall, the first list was established on 5 December 2017 following a screening of the 92 third country jurisdictions based on three criteria: tax transparency, good governance, and real economic activity, as well as one indicator, the existence of a zero corporate tax rate.
The list contains two types of jurisdictions: those that appear on the blacklist which have failed to take 'meaningful' action to address deficiencies in their tax laws or policies identified by the EU and did not engage in a 'meaningful' dialogue on the basis of the EU's criteria, and those that are listed on the grey list/watch list which comprises countries committed to improving their harmful tax regimes. The list is part of the EU's external strategy for taxation and is intended to contribute to ongoing efforts to prevent tax avoidance and promote good tax governance worldwide.
With respect to the blacklist, on 12 March 2019, EU finance ministers increased the number of blacklisted countries to a total number of 15. In addition to the 5 jurisdictions that were already listed (American Samoa, Guam, Samoa, Trinidad and Tobago, and US Virgin Islands) which have taken no commitments since the first blacklist was adopted in 2017, the EU has updated its list of non-cooperative jurisdictions to now also include the following 10 jurisdictions: Aruba, Barbados, Belize, Bermuda, Dominica, Fiji, Marshall Islands, Oman, United Arab Emirates and Vanuatu.
The revised blacklist contains non-EU countries or territories that failed to make sufficient commitments in response to initial EU concerns as expressed in 2017. In fact, 3 jurisdictions, Barbados, United Arab Emirates and Marshall Islands, were on the 2017 blacklist, but were then moved to the grey list following commitments made by them. They have been blacklisted again for not having followed up on their commitments. A further 7 countries were moved from the grey list to the blacklist for the same reason: Aruba, Belize, Bermuda, Fiji, Oman, Vanuatu and Dominica. Another 34 countries (on the grey list) will continue to be monitored in 2019, while 25 countries from the original screening process have now been cleared.
The grey list, on which Hong Kong had been previously included, was also subject to revision. According to a Commission Fact Sheet, 34 jurisdictions have already taken many positive steps to comply with the requirements under the EU listing process, but should complete this work by the end of 2019 to avoid being blacklisted next year. Furthermore, in certain specific cases, more time was given to jurisdictions that could not meet the 2018 deadline to complete their reforms. This was the case for countries with regimes for non-highly mobile activities, such as manufacturing activities, as long as they demonstrated tangible steps to launch the reform and publicly announced it with a clear date of delivery. Countries facing constitutional/institutional constraints, such as a lack of government, were also given an extended deadline if they could provide credible proof and shared acceptable draft legislation.
To this end, it is worth recalling that while Hong Kong introduced relevant changes to its tax regime, specifically under the 'transparency' criterion in 2018, it remained listed on the grey list under the fair taxation criterion as recently as 20 December 2018. However, Hong Kong traders should be happy to note that as of 12 March 2019, Hong Kong no longer features on the EU grey list. The EU de-listed 25 jurisdictions, including Hong Kong as a result of having adequately delivered the reforms and commitments promised in 2017. It can, therefore, be said that Hong Kong is currently deemed by the EU to be fully compliant with good governance tax standards. However, the Code of Conduct Group will continue to monitor the proper enactment of its legislative and enforcement provisions on an annual basis, as well as those of other de-listed jurisdictions.
Following the 12 March update, all jurisdictions on the EU list of non-cooperative tax jurisdictions have had a letter addressed to them, explaining the decision to include them on the list and what they can do to be de-listed. The Commission and Member States (comprised in the Code of Conduct Group) will continue to monitor the jurisdictions that have until the end of 2019 or 2020, depending on the commitments undertaken, to deliver, and assess whether any other countries should be included in the EU listing process.
According to Pierre Moscovici, the Commissioner for Economic and Financial Affairs, Taxation and Customs, "The EU tax havens list is a true European success. It has had a resounding effect on tax transparency and fairness worldwide". The European Commission press release confirms this statement and reports that 60 countries took action on the Commission's concerns and over 100 harmful regimes were eliminated. The list has also had a positive influence on internationally agreed tax good governance standards. Therefore "Thanks to the listing process, dozens of countries have abolished harmful tax regimes and have come into line with international standards on transparency and fair taxation. The countries that did not comply have been blacklisted, and will have to face the consequences that this brings. We are raising the bar of tax good governance globally and cutting out the opportunities for tax abuse."
In terms of consequences, the Commission has put in place and proposed new measures which will ensure that the EU list has a real impact. First, the EU list is now linked to EU funding under new provisions in the Financial Regulation and in the European Fund for Sustainable Development (EFSD), the European Fund for Strategic Investment (EFSI) and the External Lending Mandate (ELM). Funds from these instruments cannot be channelled through entities in listed countries.
Second, there is a direct link to the EU list in other relevant legislative proposals. For example, under the new EU transparency requirements for intermediaries, a tax scheme routed through an EU listed country will be automatically reportable to tax authorities. The public Country-by-Country reporting proposal also includes stricter reporting requirements for multinationals with activities in listed jurisdictions.
In addition, Member States have agreed on a set of sanctions, which they can choose to apply against the listed countries, including increased monitoring and audits, withholding taxes, special documentation requirements and anti-abuse provisions. The Commission is urging Member States to agree on strong, binding and coordinated defensive measures, as soon as possible, to give the EU list an even greater impact. The press release reports that the Commission will continue to support Member States' work to develop a more coordinated approach to sanctions for the EU list in 2019.
Source: HKTDC Research. (2019, March 26). HTDC Hong Kong Means Business. Retrieved from https://hkmb.hktdc.com/en/1X0AGWFX/hktdc-research/EU-Updates-Tax-Heaven-Blacklist-of-Non-cooperative-Tax-Jurisdictions-Hong-Kong-Is-De-listed-As-a-Result-of-Successful-Delivery-of-Reforms